1971 Dodge Challenger R/T 440+6 4spd

An original V code 1971 Challenger R/T.

Read the tag on this one guys...Plum Crazy Purple, white vinyl roof, white R/T stripes and tons of cool options like a 3:54 Dana 60, front and rear spoilers, dual mirrors, 14" magnums etc...etc...

This restoration is starting now so keep checking back for updates!

This car is available for purchase as well...Hummmm?????


Today I started taking the car apart, step one in any restoration.

Because I have more then enough experience with Challengers and Cuda, the dismantling won't take long at all. No need to bag and tag all those pesky little bolts, they'll get replaced with correct new ones.

I was pleasantly surprised that this car is largely untouched. I was removed parts for the first time ever and finding hints of the lovely Plum Crazy purple everywhere. Lots of the "little detail" items were still there and the car even retained the factory 40 year old heater hoses. Cool !

Found broadcast sheet number two today. It was under the driver's side front bucket seat. It's not the greatest, but the VIN is a match. I think I'll leave that one there...

The first step in any complete restoration is to completely dismantle the car. If you see anything with a bolt or screw head..REMOVE IT !

In these pictures the car has been stripped an mounted to a cart. Pressure washed and now ready for the next step which is removing the old undercoating.

Again, I'm surprised at just how solid this car actually is. Only sandblasting will tell all the hidden secrets.

With the car off at the ERAMOSA AUTOBODY for sandblasting and a coat of primer....There's no time like the present to tackle the small components...You gotta start somewhere !

Ok, the car has returned from ERAMOSA AUTOBODY. Great thing about the experts there is that they are a full service body shop and they are more then aware of the damage sandblasting can do. It's important to have a knowledgeable person blasting your car or they car warp it and cause even more damage.

I knew this car had rust issues going in, but now there are no secrets, only more holes to fill!

This just in....The original owner, Jean-Yves B.of Quebec has been found! He remembers the car quit well having ordered it new and waiting three months for it's arrival in April of 1971 at CJ Kyle Ltd in Franklin Centre Quebec.

Jean-Yves owned the car for about three years putting 37K-38K miles on the odometer....I'm hoping to hear from him soon and possibly get some early pictures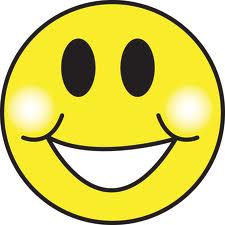 Now I know this car was only driven on Sundays...How do I know? Because it certainly is Holy....LoL

With the amount of metal work this car needs, it will have to go on the back burner while I wait for Keith Sim to be ready.

The restoration of components will continue.

With the car in storage, the component restoration keeps on moving forward. Here's the original number's matching 18 spline Hemi 4spd looking better then new !

Well the Fall is here and this car is now out of storage and at Keith Sim's shop here in Georgetown to get all the rust issues address. Watch for more pictures coming soon !

Out with the old....in with the new. Keith decided it would be more efficient and produce and better quality end product if we just replace the rear section of the car !

The new panel fits like a glove !

One quarter tacked in place, starting to look like a car again...

With both 1/4's now replaced it's time to move forward and tackle the floor pans....Progress!

Holy Fred Flintstone Batman !

No worries, Keith will save the day, with a little help from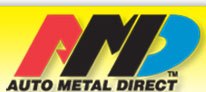 With the floor just about finished and the driver's side door post fixed up...It's time to move onto the firewall and inner aprons!

DOOR TIME ! With a little fabrication to the inner structure, the new AMD skins fit like a glove.

Moving on the the firewall next.

Off with the inner aprons, upper cowl....

Yet another V code car that left the factory with 14" Magnums...at least it has a full size spare and cool PolyGlas F70 tires !

There goes the old firewall.......

Firewall is back in Upper cowl is back on...Won't take long now to wrap up the metal work...

Won't be long now. Inner aprons are going in and the car should come home later this week.

Thanks to Dick at Dick's Transmission for installing a new set of 3:54 gears and setting them up to perfection ! All new brakes and all the correct details sure make it look pretty...

OK, with the shell back in my shop it's time to prep the shell for the body shop. I take care of all the seam sealer, sound deadener on the 1/4's as well as finishing areas under the car and in the engine compartment.

Well my work here is done. Today, December 19 2012 I delivered the car to Waterdown Collision so Max and his fine crew can apply the perfect coat of Plum Crazy paint just like they always do.

For me, it will be time to get back on some components so that I will be ready to re-assemble once the car comes back. Stay tuned !

Dash assembly restored. Check! Driveshaft, check!

The experts at Waterdown Collision are moving right along! Car should be purple sometime in March!

The "gray dip" is now been applied, soon it will get the FC7 purple over spray from the sides just like the factory did in 1971.

"The Colour Purple"....

Waterdown Collision has sprayed on their first coats of purple. I'm telling you, they knocked this one out of the park !

The over spray on the floor pans just like the factory looks amazing....

This paint is actually going to be wet sanded and blocked one more time then the final coat of paint, clear and polish.

Can't wait !

ALL DONE ! Now it's off to storage to wait it's turn for re-assembly. I can't wait...

Okay...End of May, thought I better get started on this re-assembly. First up is all the cool stuff like spoiler, scoops and such, then to business. Everything is new or restored better then new!

Got the rear end and front end all assembled...

Looking good !

So I didn't work on it at all yesterday unless you count taking my headlight bezel in to be re-anodized...I just wasn't happy with the way they were.

I did get 5 hours in today however it was just on small items that don't really make a big difference, splash shields and such. The trunk is 100% complete, engine compartment is real close and with the exception of headlight bezels the front end is done. A lot of the exterior trim is also on as well as all the emblems now....

Worst part is...now anything that goes on, has to be restored first so the re-assembly is taking a lot longer....

So Scott Davis was here, did a beautiful job on the headliner, the vinyl roof and of course installing the back glass and windshield. I was able to polish all the trim and install the carpet....Won't be long before I can finish the interior.

Interior just about done, now moving on to the drive train...

Hung that big bad 3:54 Dana 60 today....Couldn't resist bolting on the "Day Two" fat tires, at least for one picture...

Stripes laid down nice and accent the vinyl top nicely. Moving on the the engine next!

Moving on the the front of the car...Front suspension and brakes are all new and detailed like original.

The massive 440+6 engine is freshly rebuilt and just needs to be detailed before installation.

Carburetors and idol stop solenoid restored by Scott Smith Harms....Very nice work !

With the complete engine/transmission assembly done, it doesn't take long to install everything.

Then it's just a matter of hooking everything up and you're good to go !

Engine compartment is done, underneath is done...Won't be long now...