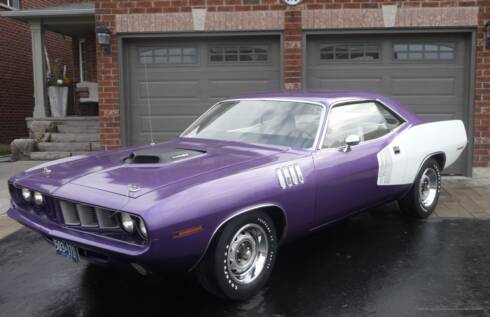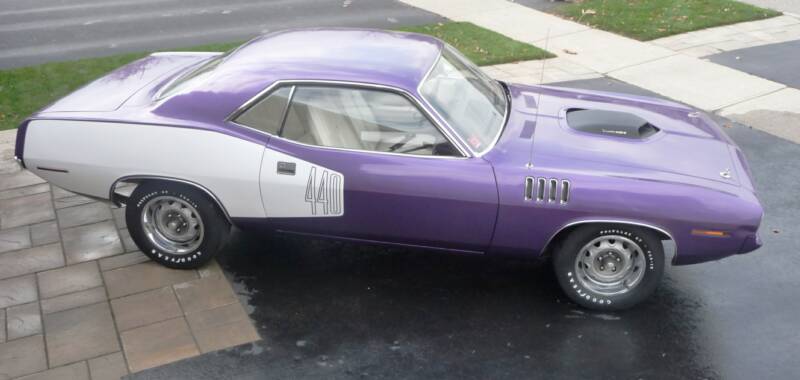 This is a rare opportunity to purchase the most sought after muscle car in the world, the 1971 Cuda.

This example has not been offered for sale in over 20 years. Coming out of a private collection, not a dealer.

This is a completely NUMBERS MATCHING 440 Six Pack, 727 Automatic with a 4:10 Dana Super Trac Pac.

Documented with it's original fender tag, this is an original Purple car with white interior. RARE original shaker hood and rubber front bumper also found on it's original fender tag. There is no broadcast sheet. Other factory options include the rallye dash, buckets, console and 15" rallies. The white bill board stripes are the only option added, and who can blame them.

This is a great driver as is with an 20 year old restoration that still looks great. You could get away with a little TLC and continue to drive it as is or I'd be glad to do a full restoration on it for you.

Fully restored these cars sell for $180K-$200K. The value of these cars is back on the rise.

This example is the cheapest 1971 NUMBERS MATCHING SHAKER V code Cuda currently advertised on the planet. If you find one cheaper, please send me the link. Buy it now before prices get really out of reach.

Asking $120,000.00  CDN SOLD !